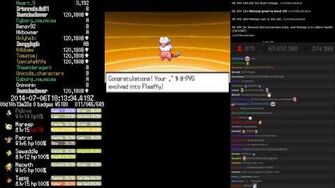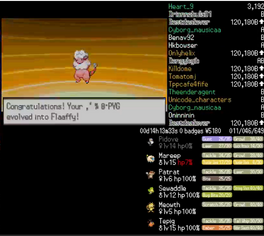 Blaze Black 2
Edit
TP is a Flaafy caught in Blaze Black 2, and was the first Mareep caught.  His ability is static.  He was the first to evolve since Heart Gold, due to Streamer preventing evolution cancels using action replay.
Ad blocker interference detected!
Wikia is a free-to-use site that makes money from advertising. We have a modified experience for viewers using ad blockers

Wikia is not accessible if you've made further modifications. Remove the custom ad blocker rule(s) and the page will load as expected.