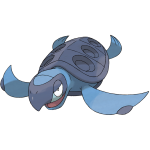 Jimmy
found
Lord Cover
at Desert Resort. He went and revived him. He is the god of life. He is very patient, always waiting to decide what the best option is. He also loves pretty bows. The God of Life was killed on Day 5, being the first god to die.
Ad blocker interference detected!
Wikia is a free-to-use site that makes money from advertising. We have a modified experience for viewers using ad blockers

Wikia is not accessible if you've made further modifications. Remove the custom ad blocker rule(s) and the page will load as expected.