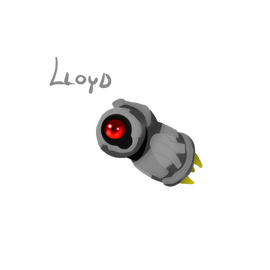 Lloyd
is a shiny Beldum and one of the most well known
Twitch Plays Pokémon X
Pokémon. One reason is because it's a shiny, the second reason is that it was the first trade with an actual person TPP had ever done (Pansage for a Beldum).
Lloyd (Human)
 traded it to the
Hive Mind
, so Beldum was named Lloyd in his honor.
Omega Ruby
Edit
Lloyd traveled to Hoenn to help Arty. He beat the first gym easily and pretty much carried the team. He was the first to be released since Black, and the community was heartbroken.
Ad blocker interference detected!
Wikia is a free-to-use site that makes money from advertising. We have a modified experience for viewers using ad blockers

Wikia is not accessible if you've made further modifications. Remove the custom ad blocker rule(s) and the page will load as expected.