BBBBBBBD (nicknamed Brian by the
Hive Mind
) is a Pidgeot who became one of
AJDNNW
's team members in
Twitch Plays Pokémon Crystal Version
.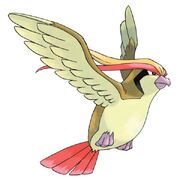 His nickname, Brian, is a reference to the 1979 comedy film "Monty Python's Life of Brian", a movie about a man who was born next to Jesus Christ, and is mistaken for a messiah, similar to how BBBBBD isn't praised as much as Bird Jesus, making BBBBBD the equivalent of Brian.
Ad blocker interference detected!
Wikia is a free-to-use site that makes money from advertising. We have a modified experience for viewers using ad blockers

Wikia is not accessible if you've made further modifications. Remove the custom ad blocker rule(s) and the page will load as expected.