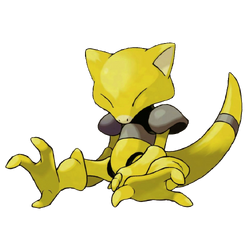 Apf uojkyy
also known as
Fap Junky
or
Alpha
is one of
A
's Pokémon in
Twitch Plays Pokémon Emerald Version
. He is male, has a Careful Nature, and is currently at Level 8. He is currently not holding anything.
Coming Soon
While trying to challange Roxanne he was accidently deposited into the PC.
Coming Soon
Ad blocker interference detected!
Wikia is a free-to-use site that makes money from advertising. We have a modified experience for viewers using ad blockers

Wikia is not accessible if you've made further modifications. Remove the custom ad blocker rule(s) and the page will load as expected.